[ad_1]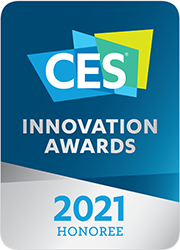 You really are spoiled for choice, from so many different product categories from so many different manufacturers. As well as the latest and greatest display, gaming laptops, sound systems and such like, you can also check out smart fridges, hydro powered shower speakers, personalised mirrors, smart glasses and robot companions.
You can read all the official CES 2021 Innovation Awards online. They are "honoring outstanding design and engineering in consumer technology products".
Personally, I was pleased to see the Sony WH-1000XM4 Wireless headphones (featured in our own Elektra Awards poll) getting featured.
Eye-catchers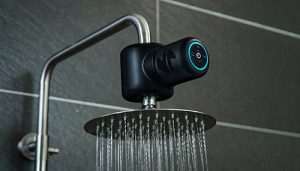 Other things to catch my eye included a hydro-powered, Bluetooth shower speaker. Made by Ampere, it brings a green approach to music.
"Made from recycled ocean plastic and leveraging a hydroelectric generator, it generates 100% of its power from water — providing literally endless hours of listening in the shower. An internal battery of 2,500 mAh stores more than 20 hours of power so you can continue to listen to music even when the shower stops."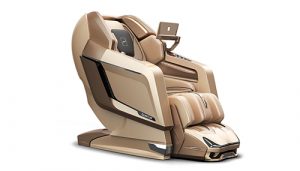 Or the Quantum big chair with Audio Speakers by Bang & Olufsen. A LazyBoy for the Twenty-Twenties.
"Quantum is a massage chair designed to satisfy the senses of touch and hearing of the human body utilizing the cloud-based artificial intelligence circuit. It features audio speakers created in collaboration by Bodyfriend and Bang & Olufsen."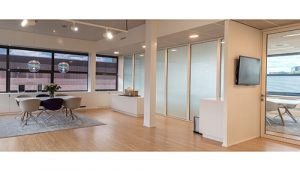 Or even, within the Smart Cities category, eyrise's i350 invisible privacy windows.
"This switchable privacy glass is a solution for comfortable working spaces, without compromising on confidentiality, daylight and flexibility. The novelty of this product is the absolute transparency in the clear state: you don't see that privacy glass is installed until you switch it. Fast switching and high transparency under all view angles are key aspects for many applications. It also allows daylight to pass through in the translucent state."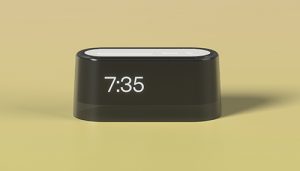 Or, a tad more prosaically, a smart alarm clock that is not too smart as to provide distractions from your phone. The Loftie Clock, by Loftie:
"Loftie is a thoughtfully connected alarm clock designed to help people break up with their smartphone alarms and get more sleep. Each Loftie comes with a dimmable display, nightlight, two-phase alarm, and custom content playable right on the device, including guided meditations, sound baths, breathwork exercises, sleep playlists, plus a variety of relaxing sounds. Equally important though is everything Loftie does not connect to: your email, apps, social media and all the stress – and data collection – they bring along. In short, it's everything you need (and nothing you don't) for a dreamier bedroom atmosphere."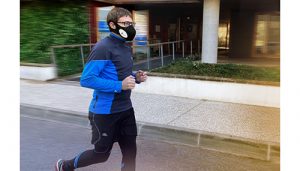 Finally, and a sign o' the times, how about a smarter mask? xHale, made by NGNR, which pairs a face mask with its own app.
"It's a breathing assistance device built to make your everyday life safer, with no discomfort. Initially intended for Covid-19, it can also be used to purify your airflow from other viruses. It was also made to suit people with breathing conditions, thanks to the breathing assistance and the semi-rigid materials used. A mobile application is associated to the mask which helps you understand your airflow, gives you advice to manage your breathing, records your breath temperature, breathing rates, and compares it to the recorded average."
CES Worst in Show
Before things get too breathless, we should also mention the Worst In Show awards, curated by the Repair Association, for an alternative perspective. This intended to highlight the darker or more damaging aspects of some shiny new technology.
They write:
CES, the self-described "global stage for innovation", gives manufacturers an annual opportunity to show off shiny new tech, whether it's fridges you open with your voice, AI-powered robot vacuums, or $3,000 smartphone-operated doggie doors. Some of it may be life-changing stuff. But many products fall short of their promises—and far too many of them are insecure, unrepairable, and ultimately destined for the landfill.
You can check out the 'worst winners' in categories such as Privacy, Repairability, Security and Environmental Impact.
The Overall worst in show? Rather curiously, the award – presented by Cory Doctorow, as special adviser to the Electronic Frontier Foundation – went to a combine harvester.
The John Deere X-9 Combine Harvester, to be precise. The reasoning was:
"This has reinvented tenant farming for the 21st century—a $1 million dollar device that proves that even if you pay for the product, you are still very much the product."
What was your favourite from CES? Leave a comment in the box below.


[ad_2]

Source link