[ad_1]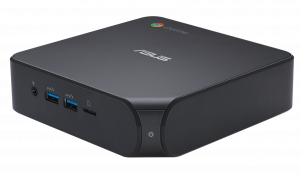 I chuckled when David Manners recently confessed to never having heard of soundbars (When You've Never Heard Of What You Need), but here I am myself. I've checked all the relevant blogs regularly, but… Obviously, I have a Chromebox blind spot. (I'm a big fan of Chromebooks, by the way, and this is being typed on an Asus C523.)
Which is a long-winded way of saying, check out the new Asus Chromebox 4. It's only availble in the US and Canada at the moment, but should be coming to the UK before too long. The Chromebox 3 is now priced around £255, but expect this to be rather more expensive.
What is it? A standalone device running Chrome OS – as per the more plentiful laptops – which simply connects into a TV or separate monitor and keyboard.
Asus declares it combines the power of a mini PC with the thin-client ease of use of Chrome OS, basically everything is in the cloud (think automatic software and security updates, sidestepping malware).
Built around a 10th Generation Intel Core i7 or Celeron processor, it can – via Dual HDMI and USB-C ports – support up to three 4K UHD displays. In terms of wirelss comms, there's dual-band 802.11ac WiFi 6 and, for local storage up, there's up to 8GB DDR4 RAM and up to 256GB SATA SSD (more on the spec here).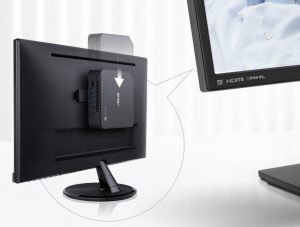 And there's a lockable VESA mount for securely attaching the (148.5 x 148.5 x 40 mm) box to various surfaces (see right). You will need, of course, your own display(s), keyboard and mouse. You can read more here.
Leave your thoughts via a comment below.


[ad_2]

Source link