If you are worried about your health during this pandemic. Then get your hands on these wonderful gadgets that are must buy. And see how they make you fit and healthy.
We all know that the pandemic has affected our lifestyles quite badly, and hence this is affecting our health in some or another way. However, you need not worry about it, if you have these smart gadgets. And the credit goes to our upgraded technology that is now coming up with loads of gadgets. That not only keep a check on your health but also aid a healthier lifestyle. So let's have a look at them.
Check out these gadgets below:
Air Purifiers
Who doesn't want to breathe in the fresh air? The answer is everyone. Especially those who are in metropolitan cities like Delhi, Mumbai, Bangalore. So if you are residing in a city full of pollution. Then it's important for you to install an air purifier. As it not only neutralise pollutants in the air. But at the same hand, it helps people who face certain allergies and breathing issues.
Smartwatches
Although smartwatches have been introduced a few years ago. But the trend of using these smartwatches was not too prevalent as compared to now. Thanks to the innovative technology and the price. Earlier these watches were on the pricy side. But now they come in varied price range so if u can afford to buy one. Go get it on!. Because these can encourage your daily physical activity and can make your life easier. One of the best smartwatches that we suggest is Apple and Samsung. But talking about the most affordable smartwatches in India brands like Realme and Amazfit is something you can go for.
Smart Scales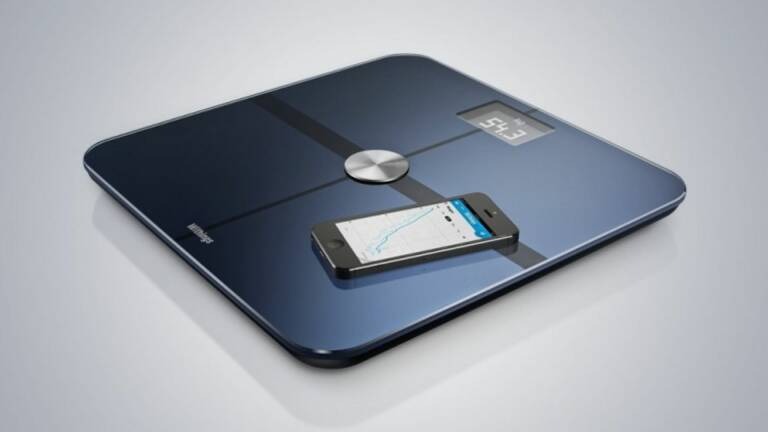 Now the third one that we would like to share is the smart scale, which can help you keep a check on your health stats. You can use this by syncing the data to your smartphone. And you are all good to go. These smart scales can be a lifesaver as they make you capable of calculating your weight along with BMI, heart rate, body fat, bone mass, body water, and other data. And guess what!. This device can be used by multiple people. Just make a separate user profile and then sync it. So this gadget should be on your must buy list.
Humidifiers
The cold air does not have much moisture as compared to the warmer ones. And in the winter season if you are allergic to heaters and feel discomfort with heated air indoors. Then humidifiers can work best. Installing these humidifiers will only make your indoor environment less conducive. But at the same hand, it will also provide a shield from cold, flu, and germs in the dry winter air.
Also, read The First-ever Photograph Of Human Captured On A Camera